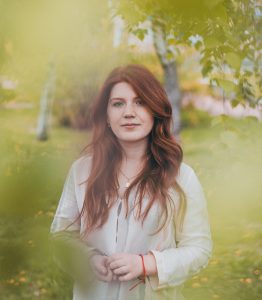 If you think you might be pregnant, it's understandable that you may be anxious, mulling over the possibilities and what this news may mean for your future. It's wise to think through each element of what a pregnancy may mean for you – but know that you are not alone as you make this decision. There is help and hope available to you. 
Before you make your choice, you'll want to take some time to ensure you are informed of all your options with complete medical information. You deserve the best for your health and your future.
Confirm Your Pregnancy With a Medical Professional
Home pregnancy tests are a great first step, but you'll want to confirm that test with a medical-grade option. 
Lab-quality pregnancy tests that measure the level of HCG (pregnancy hormone) in your urine can be administered by our professional medical team. This way, you can be sure of your positive pregnancy test at no cost to you. 
In addition, our caring nurses are happy to answer any questions you may have. 
Get An Ultrasound – At No Cost To You
There are several questions you'll want to be answered before you settle on your next steps. An ultrasound can help determine the location and gestational age of your pregnancy, as well as if the pregnancy is viable (has any heartbeat activity). 
The answers to these questions may determine what pregnancy options are available to you. For instance, certain types of abortion procedures are only available to women in the early stages of pregnancy. You'll want to be sure of what risks and pricing to expect from the pregnancy option you choose. 
Potential pregnancy complications may also affect your available options, and an ultrasound appointment can clue you into if these are a concern for you. If the pregnancy is located outside of the uterus (also known as an ectopic pregnancy) or if the pregnancy is not viable (no heartbeat is detected and miscarriage may be imminent), you would require immediate medical attention specific to this need. 
Learn About Your Options & Get Your Questions Answered
In addition to getting pregnancy confirmation and ultrasound, you may want to talk to a trusted professional about your pregnancy options. It's normal to have lots of questions – our staff is here to help. 
At InnerVisions Healthcare, we work to ensure you have access to all the accurate information you need on your options to make a confident, informed choice that's healthy for you and your future. Our goal is to listen to your story, provide specialized information on resources that will be helpful to you, and empower you to make a plan for your next steps. 
Get the answers you need as you make your decision. You deserve to put your health and future first. The choice is yours, but we can help. Schedule your no-cost appointment today!