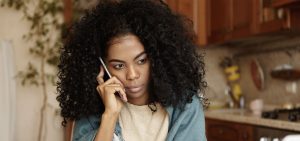 You may wonder if the abortion pill online is available to you and if it's safe. While the abortion pill can be purchased online, it could be dangerous for your health. It's not guaranteed that the medications ordered are in fact abortion pills. 
The best medical practice is to receive an ultrasound before taking the abortion pill. Women over 10 weeks are recommended for a surgical abortion rather than the abortion pill method. The abortion pill would be most likely ineffective at this point in pregnancy. 
Protect your health and safety by being informed of all abortion procedures and their risks.
What the FDA Says 
The FDA warns against purchasing the abortion pill online and regulates medication to protect the health of women. 
Medication purchased online is not regulated by the FDA and is not reviewed for safety, quality, and efficacy. Getting the abortion pill online avoids the safety measures that are put in place to protect your health.
Are You Eligible for Abortion?
Many women face complications during pregnancy, and not all pregnancies are viable. In the United States, 10-20% of pregnancies end in miscarriage.
If you're considering abortion, be sure to confirm the viability of your pregnancy, how far along you are, and the location of your pregnancy with an ultrasound. We offer free and confidential ultrasounds (if there are no medical contraindications) after you receive a positive pregnancy test with our caring team at Innervisions Healthcare.
This is an important step to determine the growth of the pregnancy before deciding for an invasive medical procedure that may not be necessary.
No-Cost Options Consultation
We find that the most important part of this process is to first determine if you are pregnant. For this reason, we start all appointments with a pregnancy test. 
Following the completion of a pregnancy test, we offer a safe place to talk through your unique situation and we can provide you with both education and information on abortion and other alternatives.
Schedule a free appointment today to begin. We are here for you.