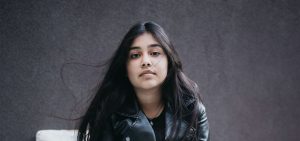 It can be challenging to keep up with the times as abortion laws have changed drastically over the last year. With the overturning of Roe v. Wade in 2022, knowing what's legal in your home state can be unclear. 
At the time of writing this blog, the abortion pill can still be delivered through the United States Postal Service due to the Comstock Act, but it doesn't mean abortion is legal in all states. Since Iowa's abortion law is legal for women up to 21 weeks,  the abortion pill is legal in the state during its approved time.
Abortion Law in Iowa
Abortion in Iowa is legal in Iowa for women 21 weeks and 6/7 days from the last menstrual period and 20 weeks from conception. Some expectations are made for women after 21 weeks, including:
To save the pregnant person's life

To preserve the pregnant person's physical health
Iowa's abortion law has a couple of important details to highlight. First, a pregnant woman must visit their abortion provider for in-person counseling and then wait 24 hours before returning to get an abortion. 
Second, if you are under 18, a parent or guardian must be notified before an abortion.  
Protect Your Health and Safety
Verifying your pregnancy details is vital to protect your health and safety. Before considering traveling for an abortion, knowing where your pregnancy stands and confirming how far along you are is essential to determine your options. 
An ultrasound is necessary to verify viability (whether your pregnancy is healthy and growing), the location of your pregnancy (whether it's growing within your uterus), and how far along you are. It will make you aware of potential complications that could require medical attention.
First, determine if you are pregnant. We start all appointments with a pregnancy test. After completing a pregnancy test, we also offer no-cost ultrasounds for clarity about your pregnancy to determine your options. 
We can help to address any needs or concerns that you may have regarding your pregnancy decision. Schedule a no-cost appointment today to learn more.