Do I need an Ultrasound? Yes.
No matter what you decide to do if your pregnancy test is positive, you will need an ultrasound to confirm if you have a viable pregnancy and to accurately date your pregnancy. We provide FREE limited obstetric ultrasounds in our licensed medical clinic that are administered by highly qualified, licensed, medical professionals.
Limited obstetrical ultrasounds are performed to:
Confirm the presence of a pregnancy, including location (intrauterine/ectopic)
Estimate gestational age
Confirm cardiac activity
The ultrasound examination will not diagnose gender, abnormalities, and/or problems.
At our medical clinics, we provide a confidential ultrasound exam for you at no charge.
A Limited Obstetrical Ultrasound includes verifying a positive pregnancy, a viable in uterine pregnancy and dating. We do not do gender reveals or screen. We refer out for those ultrasounds out.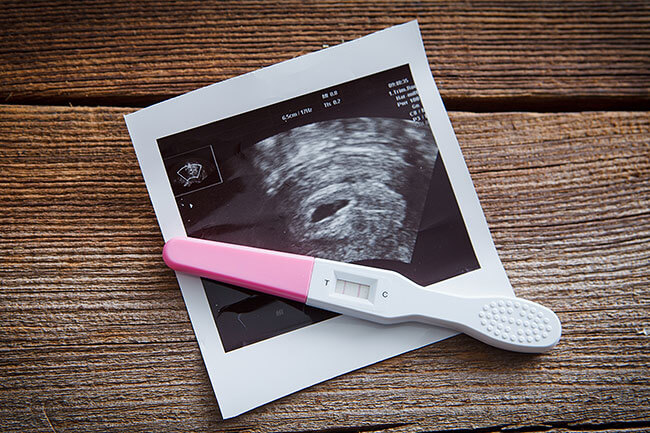 Frequently Asked Questions
How much does an ultrasound cost?
All services are provided at no cost.  This is a free clinic. Our goal is to empower and educate you about your sexual health as well as be a resource for those difficult moments.
How long will an appointment take?
Similar to seeing your family physician, please allow at least 45 minutes for STD testing and 1 1/2 hours for a pregnancy appointment. We also encourage you to come 15 minutes prior to your scheduled appointment to complete all necessary paperwork.
No, all of our services are provided free of charge.
Yes! Our clinic strongly values confidentiality. We will provide you with a safe and completely confidential environment to protect both your privacy and safety. Whether you are pregnant, experienced rape, a victim of sexual assault, date rape, or any type of abuse, we are here for you!
Will an ultrasound hurt my baby?
No, the ultrasound is a very safe test that has been used for years to evaluate pregnancy.
No, an ultrasound does not hurt. You may feel some pressure while it's being done, but no pain.
Do I need to drink anything before an ultrasound?
Yes, having a full bladder can help us get clearer pictures to give you more accurate information.
How do you provide ultrasound tests for free?
As a 501(c)(3) nonprofit organization we are funded by people and organizations who care very much about your health and that you are getting the best education possible in order to make the most informed decisions with regards to your sexual health.