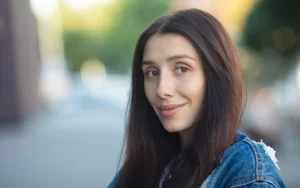 Common signs of an incomplete abortion include moderate to severe vaginal bleeding and abdominal pain.
It's important to contact your doctor as soon as possible if you experience these symptoms after an abortion. When in doubt, call your doctor to get the answers, care, and support you need.
What is Incomplete Abortion?
An incomplete abortion happens when pregnancy tissue remains inside the uterus after an abortion. It is a more common risk of medical abortion, also called the abortion pill.
Incomplete abortions cause painful symptoms that should be examined and treated by a medical professional to avoid infection and other negative health consequences.
Common Signs of an Incomplete Abortion
The National Institutes of Health lists the following signs of an incomplete abortion:
Moderate to severe vaginal bleeding (saturating more than one pad per hour)
Lower abdominal and/or pain
Pain in the back, buttocks, genitalia, and perineum
Passing blood clots
Vomiting
Diarrhea
A fever
In some cases, an incomplete abortion may need to be followed by a surgical abortion to remove the remaining fetal tissue. Your doctor will be able to prescribe the right medication and plan of action to resolve the incomplete abortion.  If you suspect an incomplete abortion, get medical help from a hospital or medical center right away.
Before An Abortion
Before taking the abortion pill or undergoing a surgical abortion, it's important to receive an ultrasound.
An ultrasound will tell you how far along you are, which will determine what kind of abortion you are eligible for. It will also reveal where your pregnancy is located. Sometimes embryos implant outside the uterus, and these "ectopic pregnancies" are nonviable and require different treatment.
We offer no-cost medical services like pregnancy testing, ultrasounds, and STD testing so you can make an informed decision about your unplanned pregnancy and abortion options. Contact us to schedule your appointment today.